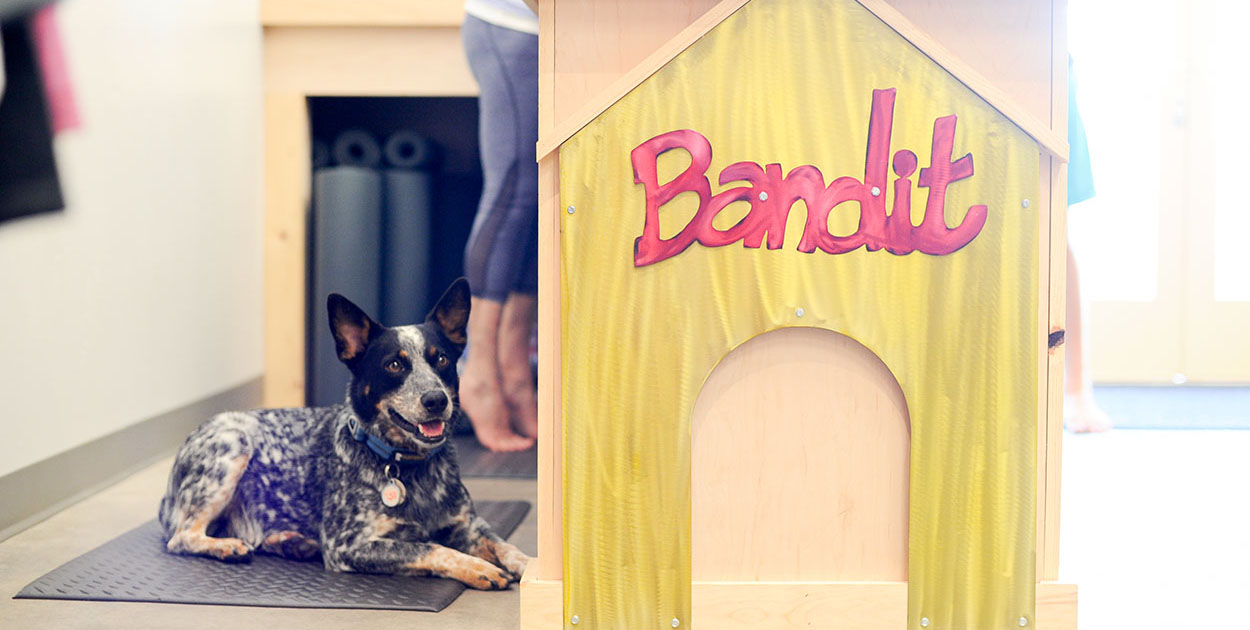 Need to contact us? Our staff is friendly, knowledgable, and eager to help you in any way that we can! Spotted Dog Yoga & SUP is open 20 minutes before and after each scheduled class, so feel free to visit. Come by in person to say hello, ask questions, or get a tour of our beautiful studio…we can't wait to meet you! We'd love for you to contact us via email, text, or phone call at any time with questions you may have. One of our amazing staff members will be sure to respond as soon as possible to help you.
Did you know that Spotted Dog Yoga & SUP is also a retail shop? Our Swag Shop has yoga mats, yoga towels & accessories, clothing, Hala Gear paddle boards, and more! Since we are small and family owned, when you shop with us you are not just supporting a business but contributing to a dream.
Are you NEW to Spotted Dog Yoga & SUP? Take the Yoga Personality Quiz on our homepage to get started! Our schedule features a wide range of class types for adults including Beginners Yoga, Power, Deep Flow, YOD, and Meditation + Restore. We also offer specialty classes such as Kids Yoga and Prenatal Yoga. Additionally, we offer stand up paddle board yoga classes in the summer on Lake Natoma and Folsom Lake with our SUP DOG adventure program!
Unsure of where to start? Contact us for recommendations on classes, scheduling, and programs that we offer that will help you start off your yoga practice with a strong foundation.
USING A MOBILE DEVICE OR TABLET?
Download our app to view class schedule and upcoming workshops!
Contact us to find out how to best utilize the mobile app to earn prizes with our rewards program!