SUP DOG WILL BEGIN AGAIN IN JUNE 2023!
Spotted Dog Yoga will offer "mini" adventures to Folsom Lake and half day adventures to various locations in Northern California! Your "SUP DOG Adventure" will include: the use of the best yoga-specific paddle boards and gear (no outside boards allowed), a basic stand up paddle lesson on land, a paddle out to yoga class location, SUP yoga class and a paddle back to land! Click HERE to view our weekly schedule and book your SUP Mini Adventure. All "SUP DOG Yoga Adventures" are limited to 10 participants for a superior experience…save your spot TODAY as these do sell out quickly!
What to Know & Bring: Children 13-17 are welcome to join if accompanied by an adult. Children under 13 must wear a PFD (personal floatation device) at all times on the water! Please bring: towel, change of clothes, water bottle and an adventurous spirit!
No yoga or paddle board experience necessary
You must be able to swim to participate
Class capacity is capped at 10 to deliver a superior experience
We provide the best yoga-specific paddle boards and gear (included in program fee) needed for our adventures and do not allow outside boards
PRIVATE GROUP SUP YOGA SESSIONS
Spotted Dog Yoga can offer your group (up to 10 participants) of friends, family or co-workers a unique outdoor experience with a private "SUP DOG Paddle Board Yoga" class OR adventure! Through practicing yoga on stand up paddle (SUP) boards, you will leave feeling energized and connected to each other. No prior experience with yoga or paddle boards is required for you and your guests. We will tailor the class to fulfill on your vision and suit the level of practitioners of the group. Our SUP Yoga classes or adventures are perfect for team building, birthday parties, bachelor/bachelorette parties and more!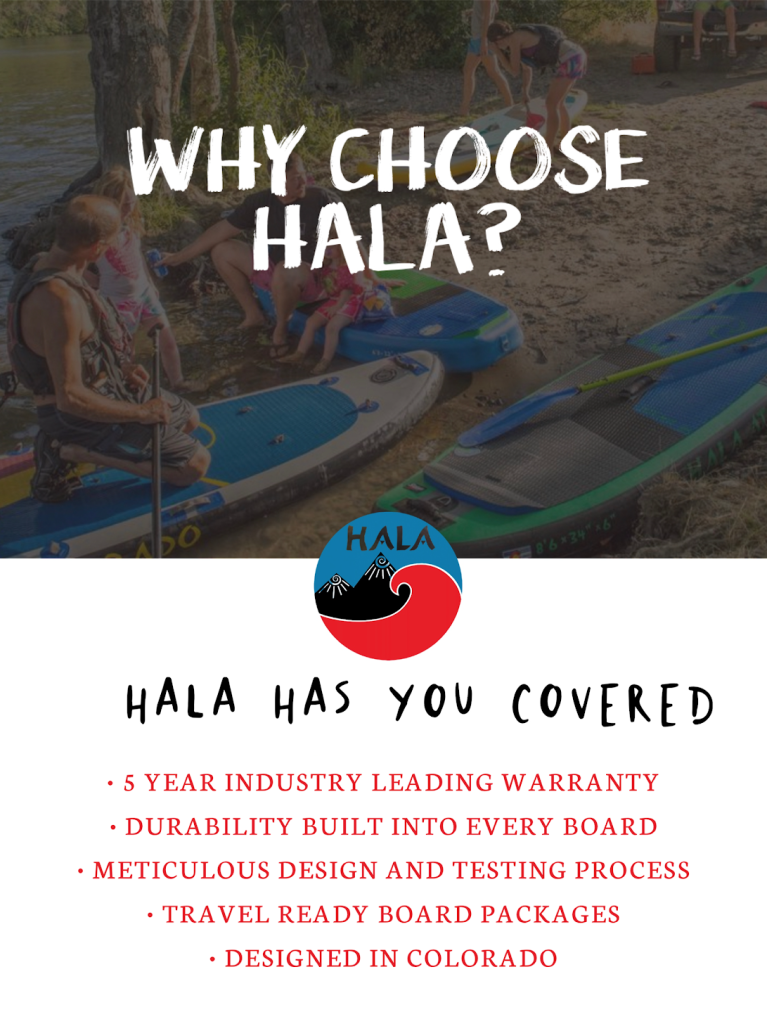 WHAT IS A STAND UP PADDLE BOARD?
A stand up paddle board (SUP) is like a giant surfboard, around 10 foot long and very stable. We use the best paddle boards on the market – HALA Gear boards. You stand up, kneel or sit on them and use a paddle to maneuver through the water. In our SUP Yoga classes they act like a floating yoga mat. The boards are firmly anchored during the class so you won't move around too much or float away.
I'VE NEVER PADDLE BOARDED BEFORE. CAN I DO THIS?
Yes! All of our classes are beginner friendly and include a short lesson on SUP basics before we head into the water.
WILL I FALL IN?
Our SUP classes are created with the beginner in mind. You have the ability to push your limits in the way it feels right for you. That being said, falling in happens and it's part of the fun! We'll be there to support you and cheer you on! Falling in the water can be rewarding and refreshing after we build up heat. After the first time of falling-in, the fear is gone and we look at the postures in a new light, without the fear of making a splash!
WHAT SHOULD I WEAR?
Wear any clothes that allow you to move freely and comfortably. Your feet and legs will definitely get wet as we take the boards into the water. Your upper half could also get wet from lying on the board or even falling in so opt for clothes that you're ok introducing water to. You can go barefoot, wear water shoes or wear water sandals on the boards. Please bring footwear to walk to your launching point. You can store them on your board if you don't choose to wear them.
WHAT TO BRING ON A SUP ADVENTURE?
Sunscreen sunscreen sunscreen (sun protection is recommended even on the cloudiest of days), sunglasses, chums… to keep glasses on your head, water bottle, exact cash for park entrance fee, hat, towel, change of clothes, and adventurous spirit.
DO I NEED TO BE ABLE TO SWIM?
YES! All participants must be able to swim unassisted for their safety and for the safety of all students. A Personal Floatation Device (PFD) will be provided. If you are not a confident swimmer, you may choose to wear the PFD throughout class. You may also choose to book a private session. Participants 13 and under are required to wear a PFD at all times while on a moving vessel.
WHAT ARE THE AGE REQUIREMENTS?
Children 13-17 are welcome to join if accompanied by an adult and are able to swim. Parent (or guardian) of children aged 13-17 must also sign the liability waiver on their child's behalf. Children aged 13 and under are required by law to wear a PFD (personal floatation device) at all times on the water!
WHAT IS INCLUDED IN THE COST OF THE CLASS?
Use of our HALA premium stand up paddle board, paddle, paddle supplies, a short SUP lesson on land, and a guided paddle and yoga session.
TIPS FOR GUIDES?
Your guide will be working hard to ensure that you have the best experience possible and they are always grateful for tips. The informational email sent out prior to each event will include your guide's Venmo account information (or you can tip with cash).
PLEASE NOTE: Helping is welcomed but not required. Our staff is prepared to do all the work with a big smile on their face. They are fit, strong and well trained. If you would like to help a guide return your board back from the lake, please make sure that you are physically able to carry the board and all of your belongings with out dropping or dragging the board or supplies. Please let your guide know that you would like to help out afterwards.